Hi All
A couple of members on another forum I frequent suggested I see if there is any interest from the RG community in an article on my hobby, repairing arcade machine PCBs. Not so much the cabinets themselves as woodwork never was my thing, but the repair of faulty, dead or scrapped arcade machine PCBs. I have been doing it for a few years now and have brought back dozens and dozens of arcade classics from the brink of landfill, from numerous major names, Sega, Data East, Capcom, Taito, Midway etc etc . Mostly I pick them up for buttons on eBay, but I used to do repairs for a local importer who used to bring in crate loads from the states to on sell and others I do as favours for folk on the forums. Its fairly indepth stuff sometimes, have only met a few boards where the fault can be seen by eye, most repairs involve at least the use of an oscilloscope and desolder station but my work seems to get a lot of interest from retro gaming fans even if they dont really follow quite how its done.
Nowadays every board I repair gets a write up with lots of photos and a fair selection of the repairs are now online here...
http://retrocomputermuseum.co.uk/forum/index.php?board=4.0
... feel free to have a browse. Here is a taster of the latest repair...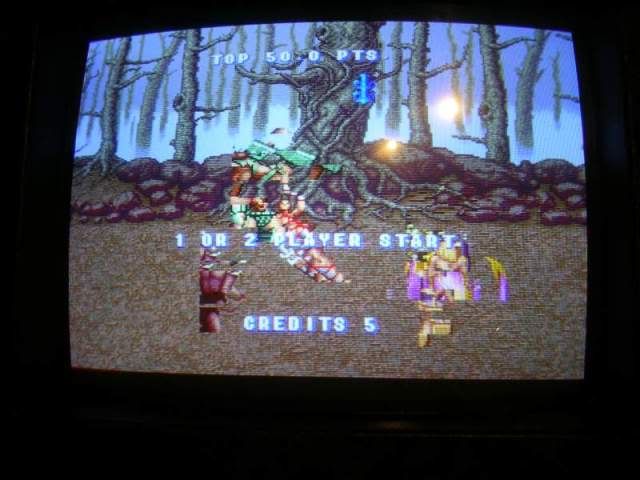 ...that of a very very battered old Sega System 16 PCB running Golden Axe, I though this one would end up in my parts drawer for disassembling, when I got it the board was stone dead, but is now in perfect working order again, and soon on its way to a good home.
It might make an interesting article, its a bit different from most of the content but still on topic I think, its also a bit of an under exposed side of gaming, the last time I can find any print reference to where arcade games go to die is in about 1983 and I could never track down a copy of that.
All the best
Womble!