Do't know if this is allowed on retro gamer forums, but I am putting my Jap saturn and 33 games on ebay for sale.
I am not advertising it here, I haven't listed it yet so am not linking to a sale or anything, but if it does break forum rules please remove this thread and accept my appology.
I am looking for a valuation price as I want to do a quick Buy It Now sale.
Don't want to list it too high and not have it sell!
Can someone who knows more about Japanese Saturn stuff let me know how much I should be looking at?
Pics below of the Saturn + the 33 games! (I don't know what all the games are......I can read most of them, but some elude me!)
Cheers in advance!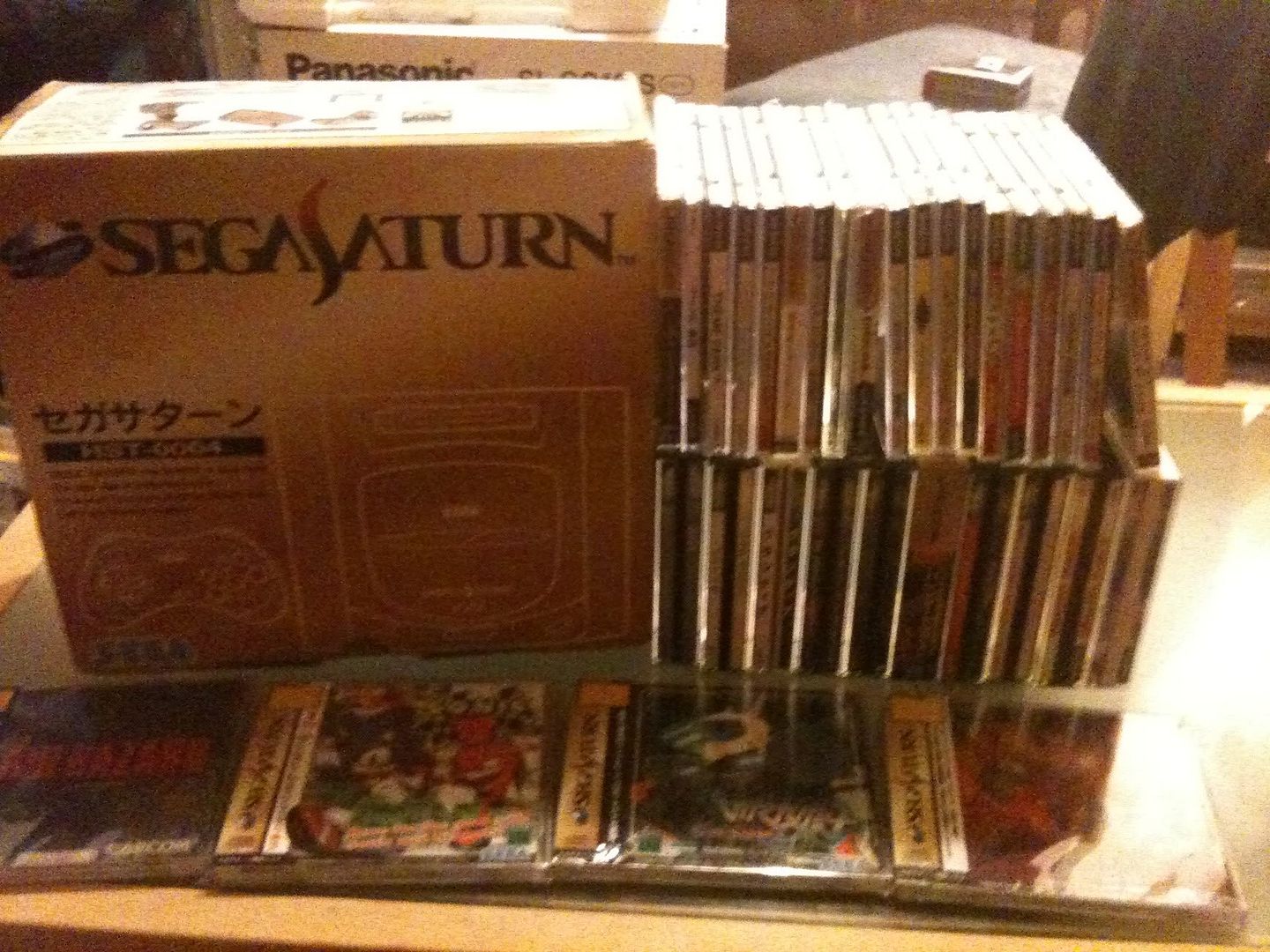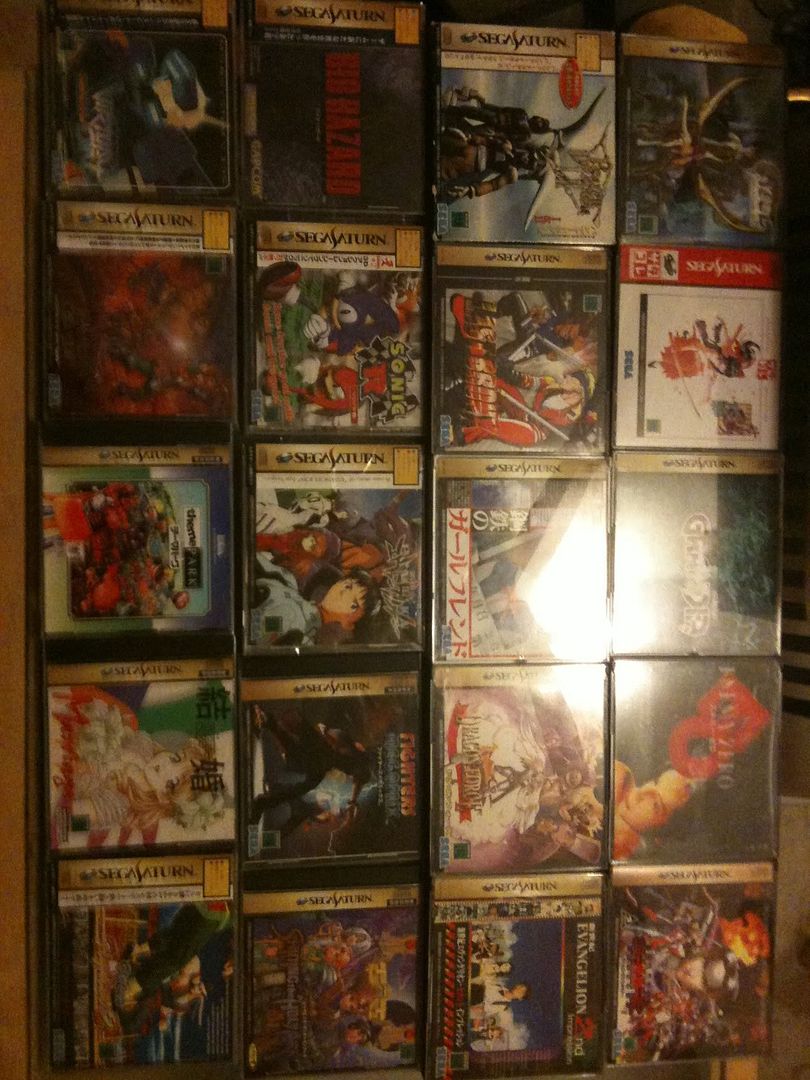 Post seems to have cut the images???? if you right click and select view image you can see the whole thing!!!...........